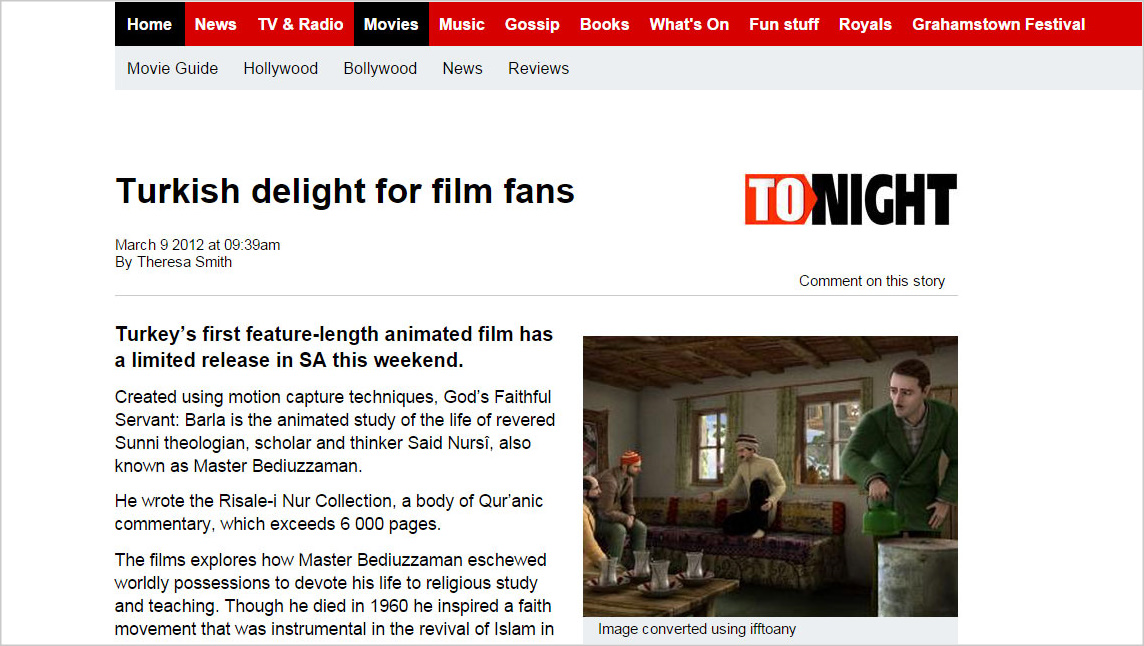 Turkey's first feature-length animated film has a limited release in SA this weekend.
Created using motion capture techniques, God's Faithful Servant: Barla is the animated study of the life of revered Sunni theologian, scholar and thinker Said Nursî, also known as Master Bediuzzaman.
He wrote the Risale-i Nur Collection, a body of Qur'anic commentary, which exceeds 6 000 pages.
The films explores how Master Bediuzzaman eschewed worldly possessions to devote his life to religious study and teaching. Though he died in 1960 he inspired a faith movement that was instrumental in the revival of Islam in Turkey and today numbers in the millions worldwide.
It took 13 computer graphic artists more than three years to complete the 108-minute long film which was directed by first-timer Orhan Öztürk Esin.
It features the voices of Faruk Akgören, Ugur Aslangoglu and Murat Aydin and a score performed by the Budapest Symphony Orchestra.
The film was the fourth-highest grossing film in Turkey last year, with more than 2.3 million people across the country flocking to cinemas since its November release.
March 9 2012 at 09:39am
By Theresa Smith