Synopsis
1940's the burning east front of world war 2 .. The fire between u.S.S.R and germany is spreading to north caucasia. Suffering peopleand among them, there is cennet. After her husband was captured, cennet is left all alone with her baby, and as if this was not enough, with the invasion of nazis, she finds herself in prisoner camps in germany. She witnesses lots of things between life and death, but the epic love to her husband and motherly instincts give her the strength to try and bear t he enormous pain. Her adventure, including working camps, evacuations, escapes and deaths comes to end in the middle of nowhere in asia. Cennet waits for 50 years. She awaits her husband with that endless love and little hope in her heart. When the calendars show the 90's, instead of her husband niyaz, she finds a turkish family.. Yunus, dilek and their children.
They've left their cozy home in turkey and have come to the destitute and challenging geography of middle asia. Yunus aims to build a school and raising young trees in that arid land. This can be seen as a crazy dream. He is an eager volunteer of education. But during this exiting voyage he doesn't realize that his marriage is collapsing. Dilek is a daughter of a wealthy family. She loves her husband, but his unthoughtful fearlessness is hard to tolerate. To live in that poor region, trying to cope with increasing burdens, makes her rethink about marriage. Squeeze in between her heart and her mind, dilek struggles with herself. She doesn't want to lose her family and those pure feelings. But when she meets cennet, -the monument of patience- she begins to understand.  The union of these two hearts unites hundreds of thousands. In fact, this bridge of affection between turkey and middle asia would bring along lots of unexpected events and surprises. Niyaz, who was thought to be dead …
Yunus and Dilek goes to Kazakhstan from Turkey to build a school.They discover a love and loyalty story of Cennet and Niyaz. During world war 2, their family has broken, Cennet had prisoned by Nazi's, Niyaz was on red army.
I'm happy with the music I made for 'Birleşen Gönüller.' I think it goes very well with the story. I hope it turns out to be a good [soundtrack] that everyone will be fond of.
– EVANTHIA REBOUTSIKA
Cast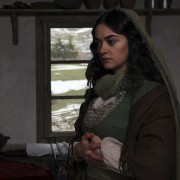 Hande Soral, born in 1987 in İnegöl, Bursa, has been discovered after attending a TV show as a guest star. Her soap opera career started with the TV show 'Küçük Kadınlar', later she has performed the role of Azelya in the TV show 'Çalıkuşu'. She is performing the main character Fatma in the TV show 'Yılanların Öcü' in 2014. Birleşen Gönüller is Hande Soral's first cinema movie.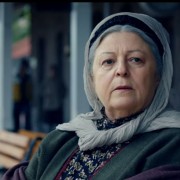 Sema Çeyrekbaşı has graduated from Ankara State Conservatory in 1970. She has also studied Theatre at Royal Netherlands Academy of Arts and Sciences. She has performed many roles in both state and private theatres and been honored with many awards. She has performed leading roles in many movies and TV shows such as Koltuk Belası, Düş Gezginleri, Sis ve Gece, Atlıkarınca, Bugünün Saraylısı. Sema Çeyrekbaşı has also been the manager of Istanbul State Theatre for a period.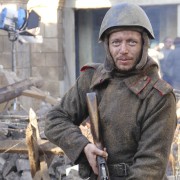 Born in 1986 in Istanbul, Serkan Şenalp has studied Business Management at Kocaeli University. He is well-known by the character he performed in the TV show Selena, Ozan. He has hosted many TV programmes. The TV shows and movies he played are; Hayat Devam Ediyor, Kızım Nerede, Selena, İlk Göz Ağrısı, İlk Aşkım, Anadolu Kartalları, Yağmurdan Kaçarken, Fatih Harbiye.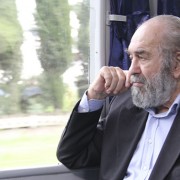 Fikret Hakan was born in 1934 in Balıkesir. His acting life started at Ses Theatre in 1950. He has performed many theatre plays till 1980s. His first movie performance was Köprü altı Çocukları in 1953. He continued to perform at movies, Beyaz Mendil, Dokuz Dağın Efesi, Üç Arkadaş continously. He has performed in movies with social messages in 1960's, Yılanların Öcü, Karanlıkta Uyuyanlar are some of them. He has performed in 204 movies and 28 TV shows. He has been honored by many awards, Antaly Film Festival Life Honor Award, Best Actor are some of them. He has been honored by the award State Artist.